Financial Literacy Workshops
OMF workshops help people understand financial basics such as:
-the meaning of such terms as fees, interest, APRs, and credit
-the difference between a 20% and 29% APR
-choosing a credit card
-how your credit report and score impacts your life
-making and using a budget
OMF workshops offer practical tips on such matters as:
-choosing a credit card
-managing your credit cards wisely
-getting out of debt
-sending money abroad
-changing your spending habits
-calling about a late payment
Workshop participants often tell us that they wish they'd heard about these things earlier.
Ideally participants see that there is more to learn but that using money as a tool to achieve their goals is possible.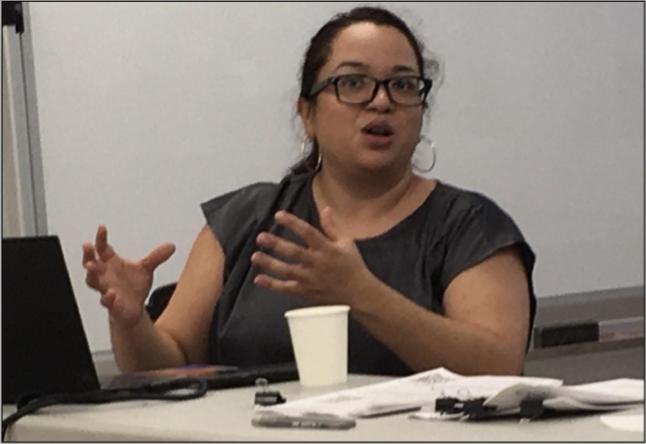 OMF board member Ana Maria Orellana
explains the cost of high-interest debt
to an audience at Neighbors Link.

To learn more about OMF workshops—
In English or Spanish—
or to schedule one for your group,
e-mail [email protected]
or call 914-236-0560.